Rich Abronson
Founder and User Experience Designer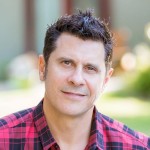 Zero 2 Eleven was founded by Rich Abronson, a veteran Internet professional and entrepreneur with an extensive, multidisciplinary background leading online product development, marketing, and user-experience design. Rich began his career as a Web designer in 1995, and has been engaged in shaping, defining, and communicating the online experience ever since.
Rich is an entrepeneur, and he created Zero 2 Eleven for entrepreneurs. In 2006, he co-founded a profitable mobile publishing platform company, Gumiyo, that was successfully sold in 2013. As a co-founder, Rich was immersed in many aspects of the tech start-up world including product and business development, fund-raising, and marketing. Rich continues to be involved in the Los Angeles tech start-up community, a.k.a. Silicon Beach, as a general partner for Accordance Ventures and board member of the Los Angeles Venture Association (LAVA).
As a result of this experience, Rich understands the mindset to create something from nothing, and he empathizes with the tension that exists between boundless creativity and scarce resources. With that, Zero 2 Eleven seeks to help the small business or online startup conceptualize and realize web and mobile projects in a manner that balances this tension.
Zero 2 Eleven encourages active collaboration with clients who want to solve problems, fill market needs, and build cool stuff. With that, Rich becomes part of the team, and invests himself in the results.

Testimonials
It's so appreciated when clients have nice things to say…
As a business owner who lacks computer savvy, I knew that I needed a website but had no idea how to establish one.  Rich had come highly recommended, so I called him.  From Day 1, I knew that I was in the right hands. Rich helped me navigate through the ins and the outs of the internet and to establish a creative and professional site.  The suggestions he made has been nothing short of trustworthy and that translated to my present and prospective clients having a thorough understanding of how my office could help them.  Rich is innovated, reliable, and knows what he is talking about!  I highly recommend this honest and hardworking man.

Merrill Educational Center

I have worked with several web designers and non are as easy to work with and professional as Rich Abronson. He listened to my needs, was extremely creative, designed a website that was easy to navigate through, and reflected my company's fun personality. My website was up and running in the time frame promised. Rich ways open to continual changes, which, for a small business owner, was very much appreciated. I highly recommend Rich Abronson for any small or large website projects.

Calabasas Cake & Cookie Company / Founder

I've worked with Rich Abronson across several startups including my own.  He is adept at understanding what the business is trying to accomplish, defining a product that makes sense, and designing compelling user-interfaces that meet the needs of the business.  I look forward to working with Rich in the future.

Aggregage / Founder and CTO
What's up with the name, Zero 2 Eleven?
I was trying to figure out a way to marry my love of guitars, rock and roll, and user experience design.  You know… take a website or app to 11.  Get it?