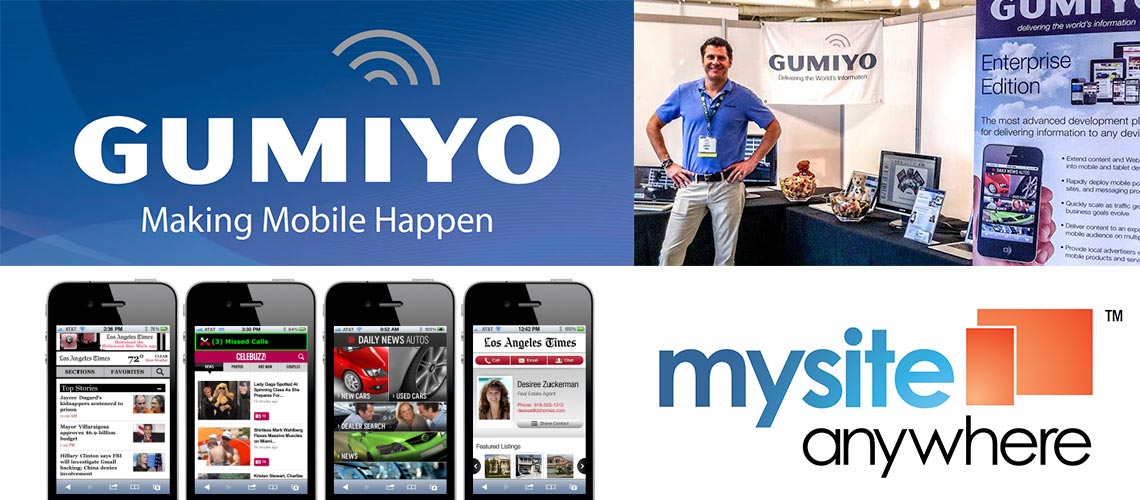 Gumiyo was co-founded in 2006 by Zero 2 Eleven's principal, Rich Abronson, and subsequently sold in 2013.  The company built a mobile publishing platform upon which a number of digital products and services were created to serve large, enterprise clients.  Rich Abronson was responsible for developing, deploying, and marketing these products and services to large, enterprise clients including Tribune Company, MediaNews Group, BBDO, and Reynolds & Reynolds.  We learned to account for how solutions should integrate with the client's internal business and operational processes, and it was often necessary to teach and lead clients to think in innovative ways and implement new ideas.
MySiteAnywhere was an offshoot of Gumiyo that provided a do-it-yourself responsive website solution that included built-in mobile marketing tools.  The product was sold directly to individual small business owners, and it was also privately labeled by large online media and directory companies as a way to augment their existing digital marketing products.
Related Posts
In 2012, we developed a beta version of a do-it-yourself responsive website publishing tool that I named MySiteAnywhere.  Much of what we'd been doing at Gumiyo was an adaptive approach to mobile.  In other words, we dynamically generating separate web pages for mobile devices rather than creating pages that responded to the device using CSS—responsive web design. 
By the end of 2006 I was ready to try the entrepreneur route again.  Carl, Beachbody's CEO, was understandably annoyed that I was going to leave to start my own company but as an entrepreneur who left Guthy-Renker to do his start-up, I think he understood.  In that year, mobile was really starting to make a lot of noise, and the proliferation of text messaging and WAP (the early mobile Web) was resulting in a frenzy of start-up creation not unlike the boom of the 90's.  I wanted to be a part of it.